Categories
How do I join?
Joining is simple. Just create a Stewart Brewing customer account on our website. You will automatically be enrolled in our Loyalty Scheme.
How do I check my balance?
Look for the Loyalty Scheme icon in the bottom left of the screen. Click the icon. Log in using your Stewart Brewing log in details (if required). Your balance will be shown at the top of the Loyalty Scheme pop-up window.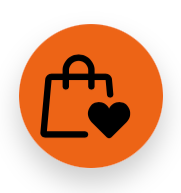 How do I earn points?
Points are earnt each time you spend money on cans, bottles & mini casks of beer. Either in the Brewery Shop or the Online Store.
Other products do not qualify for earning points.
How do the points work?
• Earn 1 point for every £1 spent on qualifying products (remember to log in to your account at time of purchase)
• 100 points = £5 store credit
How do I redeem points?
Points are redeemed via the Loyalty Scheme icon. Click on the icon. Select the offer you wish to redeem (you'll need to have the requisite points). This will generate a discount code.
To use the code either: click on Apply Code to automatically add the discount code to your cart; copy the code; or scroll to the bottom of the Loyalty Scheme pop-up window and click on Your Points Card to add your discount code to an electronic wallet.
The code can be used in our Brewery Shop or Online Store.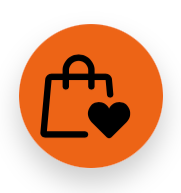 What can I spend points on?
You can spend points on any Stewart Brewing product or service - e.g. beer or merchandise, growler fills, at the Bar & Pizza Kitchen, the Brew It Yourself Experience, etc
What to do if my discount code is stolen or lost?
Please contact us as soon as possible.
Your discount codes can only be protected from unauthorised use if you report the code lost or stolen to us before the balance is used.
It is important that you treat your discount codes as you would cash.
What happens after reporting my discount code stolen or lost?
If the discount code has not been redeemed prior to you contacting us we will cancel the discount code and issue you with a new discount code.
Please note that to prevent fraud this can can only be done securely through your loyalty account. You will need your account credentials to access the new discount code.
If the code has been redeemed prior to you contacting us unfortunately there is nothing we can do.
Do my loyalty points have an expiry date?
Yes. If your loyalty account remains inactive for any rolling 18 month period your loyaltly points balance will be forfeited.
To remain active you will need to claim a discount code by redeeming points within any rolling 18 month period.
Checking the balance on your Loyalty Scheme account will not constitute as active.
Do Loyalty Scheme discount codes have an expiry date?
Yes. Loyalty Scheme discount codes expire 18 months from the date the code is claimed by redeeming points.
Can I be refunded for points or discount codes?
No, points and discount codes may not be exchanged or refunded for cash and have no cash value.
Can I transfer Loyalty Scheme points?
No, it is not possible to transfer Loyalty Scheme points to other accounts.
See what others are enjoying