Use the Finest Ingredients
With only 4 simple ingredients; water, malt, hops & yeast. We work with our suppliers to make sure we are putting the very best into our brews.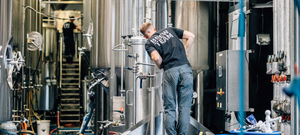 Custom Built Brewhouse
In 2011 we custom built our 50L brewhouse from the ground up, consisting of a mash conversion vessel, lauter tun and combined wort kettle/whirlpool. After fermentation we infuse hops and other ingredients into the beer using hop guns. We centrifuge our beer to clarify it, rather than using filtration.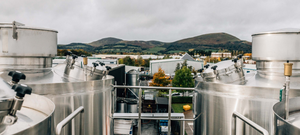 Expanding the Brewhouse
Ten years later in 2021 we completed development of the neighbouring plot of land with a new warehouse and 4 shiny 25,000L tanks.
Sustainability
We try, wherever feasible, to make sustainable choices in our production processes. Our goal is to continue to make improvements and are aiming for B Corp certification.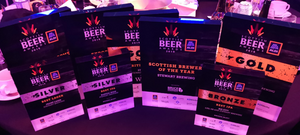 Award Winning
We are proud to have over 145 (and counting) awards to our name. Competing each year in the Scottish Beer Awards, SIBA Awards, World Beer Awards and many more.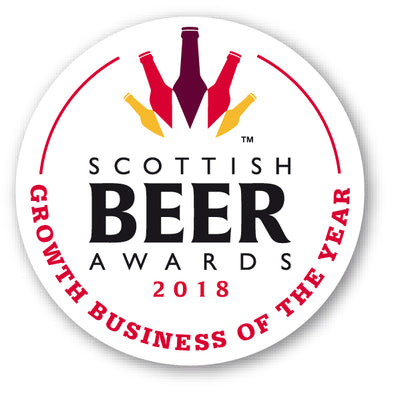 Meet Our Head Brewer
Our head brewer Craig Scotland won the Brewer of the Year awards in 2020. Read more about Craig's career with us.
Meet Craig